WELCOME TO OUR WEBSITE!
The Dtran Network makes business flow as South Florida's upcoming freight broker and produce company. We designed and implemented industry-leading solutions in both freight management and produce delivery.
Over 25,000 deliveries nationwide, we deliver operational excellence and provide viable answers to the most challenging supply chain questions.
Dustin Tyler
Chairman & Chief Executive Officer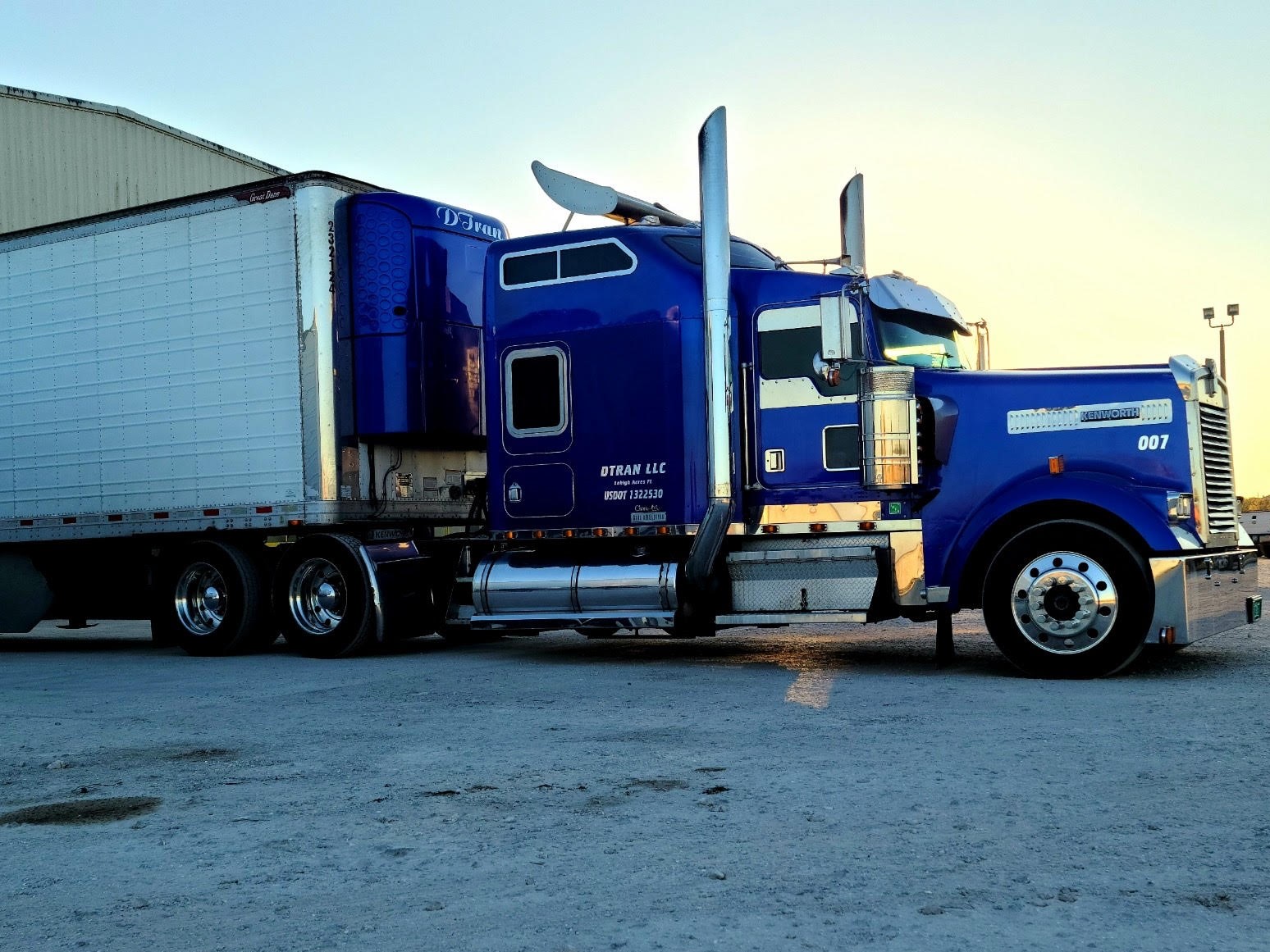 Latest News
While freight shipping services are very reliable, shipments do not typically come with a guaranteed transit time unless it is requested. Pickup day is not included in the qualification and calculation of transit...

learn more

→

The U.S. DOT considers any material that poses an unreasonable risk to health, safety or property as hazardous, and has classes in place to differentiate the types. Here are the different classes of hazardous...

learn more

→

Established in 2005, the group has grown to over 30 people and has completed 900 projects

learn more

→
FAQ
Regardless of the amount of freight or its final destination, The Dtran Network typically offers the services to handle it all.
Freight shipping rates are typically dependent on a variety of factors, including the type of freight being shipped, mode of transport, weight, distance and more. Here's a quick snapshot of how these rates are determined based on the selected shipping option:
LTL. LTL rates are largely dependent on the freight class. Other fees are typically applied for additional services and actions like delivery appointments and liftgate services.
Truckload. For truckload rates, the common determination is an amount per-mile which may or may not be inclusive of the fuel surcharge. Further charges may be added for things like detention and driver assistance.
Flatbed. Flatbed rates are based on the type of equipment, mileage and total weight of the shipment. If there is oversized freight onboard, extra charges may apply and additional transit time could be necessary.
When packing fragile items for a shipment, it's important to pack them with special care in order to avoid damage during the shipping process. While crating the fragile items is a necessary precaution, there are other things that can be done to further protect them, including:
Wrapping items such as glass separately. This protects them from coming into contact with non-fragile items.
Packing as many fragile items into one crate as possible so there is limited movement within the crate during transit.
What makes us special?
With our dedicated employees working from state to state, we are dedicated to deliver excellence.